Wondrous Women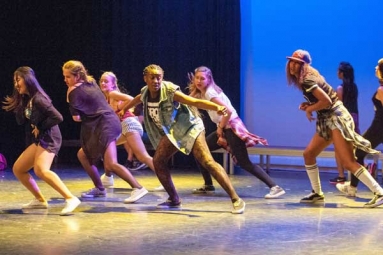 About this Event
Five talented female choreographers present an evening of glorious solo dance.
Camille A. Brown returns to ADF with a section from her latest work ink. ink celebrates the rituals, gestural vocabulary, and traditions that remain ingrained within the lineage of the African Diaspora and reclaims African-Americans' narratives by showcasing their authenticity.
Ragamala's Aparna Ramaswamy, tap dancer and 2015 MacArthur Fellow Michelle Dorrance, street jazz choreographer Rhapsody James, and contemporary Chinese choreographer Yabin Wang will each present ADF-commissioned solos.
EVENT TITLE & ADDRESS
STARTS FROM
Raleigh Improv,
1224 Parkside Main St,
Cary, NC 27519