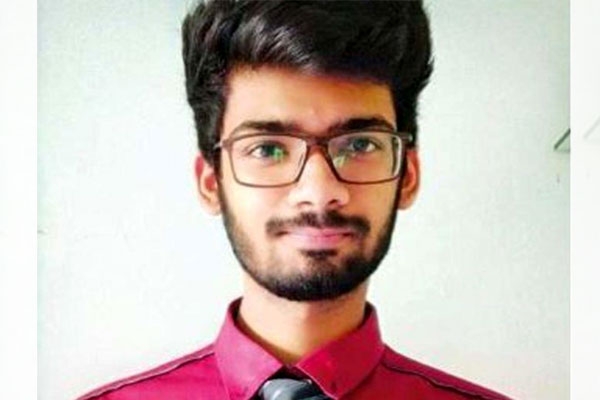 (Image source from: Greater Jammu)
The 21-year-old boy hailing from Mumbai in India bagged a job at Google's London office, for an annual salary of Rs 1.2 crore.
Abdullah Khan, the final year Bachelor of Engineering student, is now all geared up to fly to London and join his new team from September 2019.
The young boy did his schooling in Saudi Arabia and moved to Mumbai only after Class 12. "My scores in JEE (Main) were not very impressive and I was not even shortlisted for JEE (Advanced) to get into IITs. I was not disappointed, as I was not even aware of the importance of IITs then," Khan was quoted as saying in a Times of India report. He later took admission into Shree L R Tiwari College of Engineering based on the state's centralized admission process.
The student was invited for an interview by Google after the tech giant saw his profile on a site that hosts competitive programming challenges.
In November last year, the student received an email from Google that mentioned the tech giant had seen Khan's profile on the programming site. Google explained the job profile and also said that they were looking for eligible candidates for various locations across Europe. Khan was shocked in the first instance. He then showed the mail to a friend, who knew someone else was also going through a similar procedure.
Khan underwent a few online interviews, and then he was called for the final screening in London in March 2019.
According to TOI, his annual package includes the base salary of 60,000 pounds (approximately, Rs 54.5 lakh) per annum, 15 percent bonus (Rs 8.1 lakh) and stock options worth USD 85,000 (Rs 58.9 lakh) over four years. The highest salary offered in the college through campus placement was Rs. 10 lakh this year.
Khan's college principal, S Ram Reddy, said Khan was indeed a deserving candidate and he was happy for him. Besides, the 21-year-old had a job offer Rs. 6 lakh per annum, which he will give up now.
By Sowmya Sangam