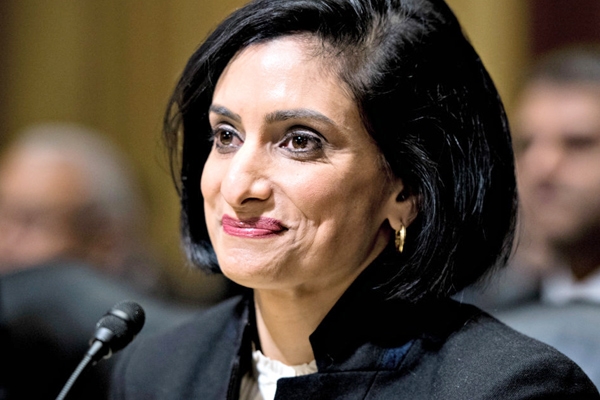 US President-elect Donald Trump nominated Indian-American (Dr) Seema Verma as the head of the Centers for Medicare and Medicaid Services in his administration. She is the second Indian-American woman picked by Republican Donald Trump to a top administration position.
Mr. Trump put her in charge of a federal agency within the health department as part of a "dream team" which he said would transform America's healthcare system.
Trump said in a statement, "I am pleased to nominate (Dr) Seema Verma to serve as Administrator of the Centers for Medicare and Medicaid Services." On the same occasion Trump also nominated Congressman Tom Price as his Health and Human Services Secretary.
"She has decades of experience advising on Medicare and Medicaid policy and helping states navigate our complicated systems. Together, Chairman Price and Seema Verma are the dream team that will transform our healthcare system for the benefit of all Americans," Trump said.
"I am honored to be nominated by President-elect Trump today," said Verma, who met Trump in New York last week.
"I look forward to helping him tackle our nation's daunting healthcare problems in a responsible and sustainable way," she said.
Verma completed her Master's degree in Public Health, with a concentration in health policy and management from Johns Hopkins University, and received her Bachelor's degree in Life Sciences from the University of Maryland.
The presidential transition team, said that, "Verma has extensive experience redesigning Medicaid programmes in several states. Verma is the architect of the Healthy Indiana Plan (HIP), the nation's first consumer directed Medicaid programme under Governor Mitch Daniels of Indiana and then-Governor Pence's HIP 2.0 waiver proposal."  
Also Read: Trump chooses Nikki Haley as US Ambassador to UN!
Nandini