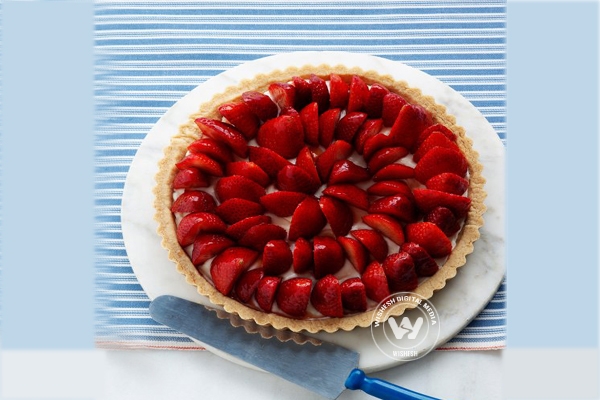 (Image source from: Cooking up a dessert storm with strawberry tart)
Is your dessert choice, more often than not, limited to a tub of ice cream or homemade rabdis and gulab jamoons? Give your culinary instincts a push and storm up something more delectable, more sophisticated next time you have guests at home. And no, you don't really need to fritter away all cash trying to whip up a delicious dessert. Just get hold of some seasonal berries — strawberries, blueberries, raspberries or even grapes will do and cook up a tart. We bet, your guests can't resist, but dig in. Try it, it's worth it!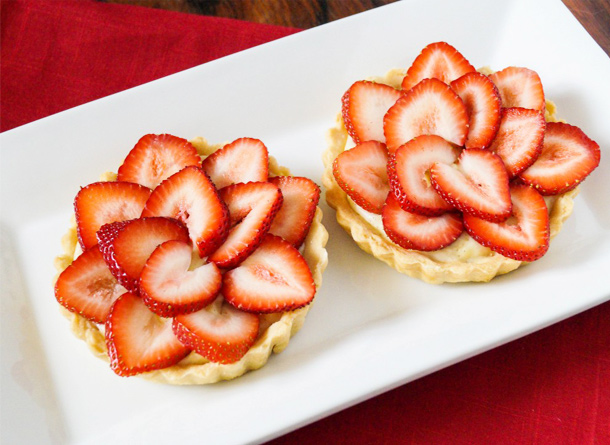 Ingredients:
For the crust:
1 1/4 cups all-purpose flour (spooned and leveled)
1 stick cold unsalted butter (cut into small pieces)
1/3 cup sugar
1/4 teaspoon salt
For the filling
1 bar reduced-fat cream cheese, softened
1/4 cup sugar
1 1/2 to 2 pounds strawberries, halved
1/4 cup seedless red currant jelly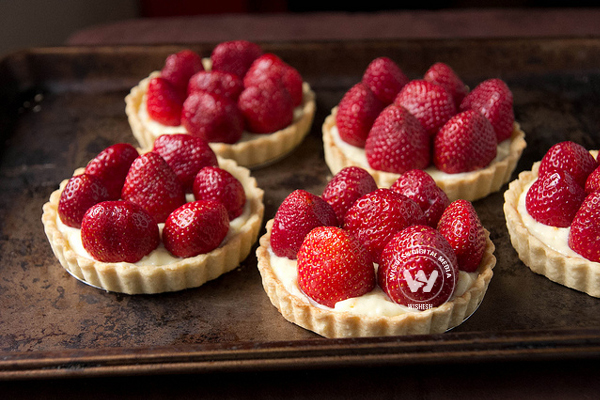 Method:
1. To make the crust, preheat the oven to 350 degrees.
2. In a food processor, blend together flour, butter, 1/3 cup sugar, and salt until moist crumbs form. Make a dough.
3. Shift the dough to a 9-inch round tart pan with a removable bottom. Gently flatten the dough across the pan using your fingers, until it sits evenly. Alternately, dip a dry-measuring cup in flour, and use it to press dough firmly into bottom and against sides of pan.
4. Freeze crust until firm, 10 to 15 minutes.
5. Using fork tongs, prick the dough.
6. Now bake  it for 25 to 30 minutes until golden or fully baked. Cool completely in pan.
7. To make the filling, mix cream cheese and sugar until smooth and spread  it evenly in bottom of baked crust.
8. Now arrange strawberry halves in tight concentric circles on cream cheese.
9. In a small saucepan, melt jelly. Gently brush strawberries with jelly and set for 20 minutes.
10. Serve chilled.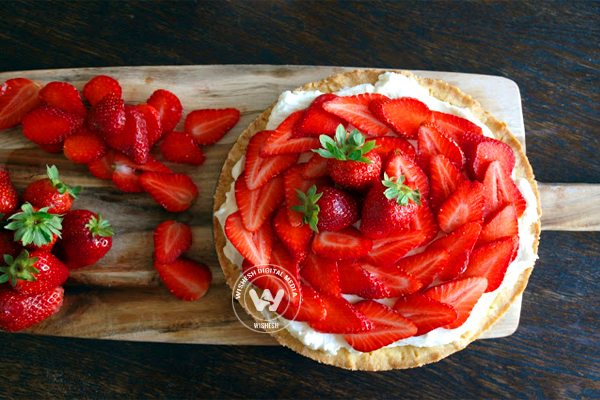 AW: Suchorita Dutta