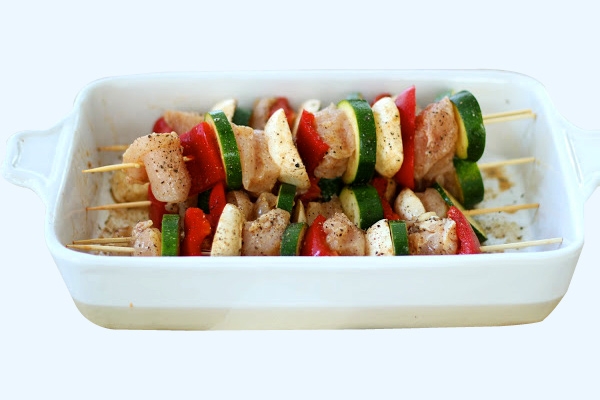 (Image source from: Tricolor Grilled Chicken and Vegetable Kebabs)
Independence Day means different things to different people! For some, it's that one historic day when India freed herself from shackles of British oppression, while for a few others, its a plain public holiday, a day spent in front of the TV screens watching the PM hoist the national flag at Red Fort and then witness the I-Day revelry.  As India heads towards its 66th year of Independence, we suggest you break the monotony and bring on the big-day with fun, food and fiesta. Talking about food, we have got this amazing colorful grilled chicken & vegetable kebab recipe that will not only make your mouth water, but also instill some patriotic feeling in your mind. Just heat up those coals and get kabab-ing.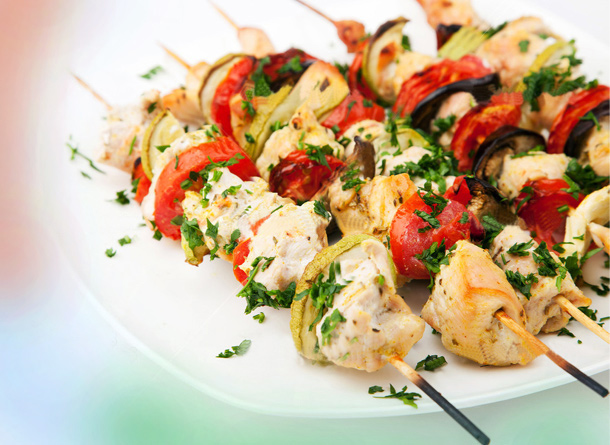 Grilled Chicken & Vegetable Kebabs
1/4 cup of oil
3 limes, juiced - freshly squeezed
1 tablespoon chili powder
3 cloves of garlic, minced
2 tablespoons of brown sugar
2 teaspoons sea salt
2 teaspoons of cracked pepper
3 whole boneless, skinless chicken breasts, 2-inch cubes
2 medium zucchini, sliced
2 red peppers, 2-inch pieces
2 cups of mushrooms, thickly sliced
8 skewers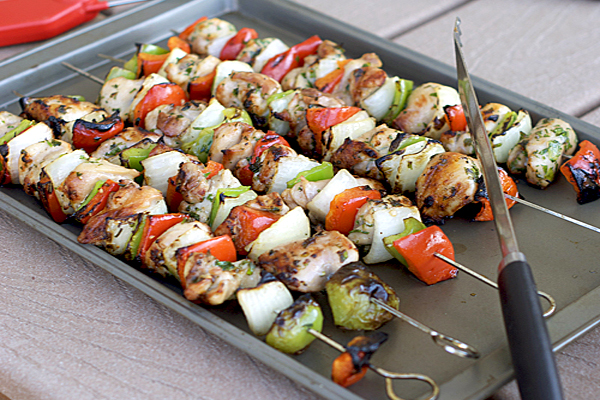 Method:
1. In a large bowl, combine all of the marinate ingredients.  Separate the marinade into two separate bowls.
2. Slice vegetables then place them in one of the bowls of marinade. Cut the chicken into large cubes, then put them in the other bowl of marinade.
3. Let the vegetables and chicken marinate for 1 hour (or more, up to overnight) in the refrigerator.  
4. Skewer the chicken and vegetables on wooden or metal skewers.
5.Grill for 3-5 minutes, on each side until the chicken has cooked all the way through.
AW: Suchorita Dutta