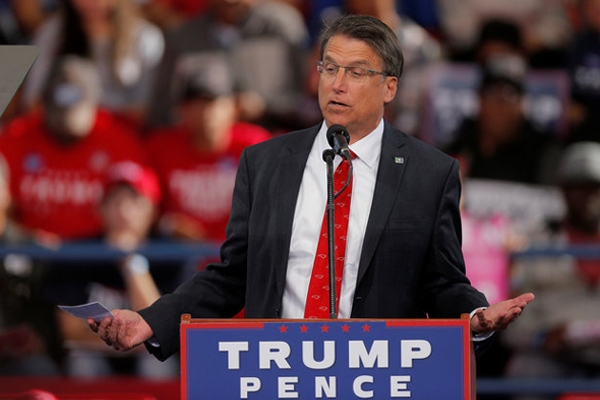 North Carolina's State Board of Elections ordered local election boards to dismiss any election protest from Governor Pat McCrory (R) that "merely disputes the eligibility of a voter."
The dismissal came after the McCrory campaign filed election protests in 52 counties alleging that ballots were cast by felons, dead people, or voters who cast ballots in multiple states.
Officially, McCrory filed for a statewide recount on November 22, following hinting that he would do so earlier this month. His rival, North Carolina Attorney General Roy Cooper (D), declared victory over McCrory on November 9.  
Trey Nix, the campaign manager for Cooper for NC, said in a statement, that, "This is a devastating blow to the McCrory campaign and further evidence that there is no path to victory for Governor McCrory."
"Roy Cooper's lead has grown to over 9,000 votes as Republican claims of voter fraud have been routinely rejected by members of their own party. It's time for Governor McCrory to respect the will of the voters."
Also Read: NC Board of Elections holds emergency meeting on Durham vote!
Nandini