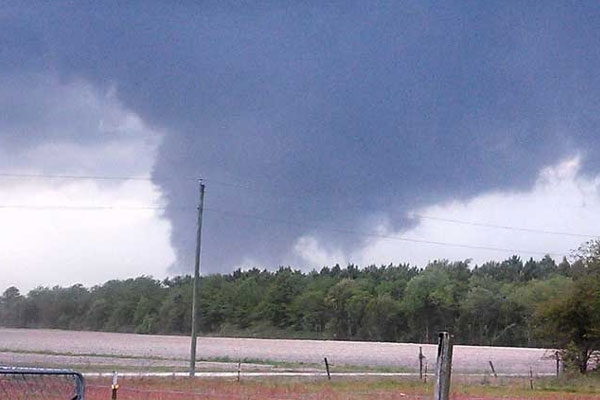 A tornado was confirmed in western North Carolina about 10 miles southeast of Morganton. This tornado was confirmed at 5.30pm Sunday.

Tornado warnings were issued for parts of Wilkes, Watauga, Ashe, Catawba, Rutherford, Lincoln but these warnings had expired, no active tornado warnings currently in North Carolina.

Burke and Caldwell countries are reporting possible tornado damage, many power lines and trees down were down.

The main tornado warnings will be across the western part of the viewing area. People are observing swift changes in the weather.
CONFIRMED TORNADO NEAR CASAR, NC Projected arrival of tornado warned storm pic.twitter.com/TGeHFBDkgc

— Charles Ewing (@charles_ewing19) October 8, 2017
By A.s