Shaan Live Concert 2018 in NC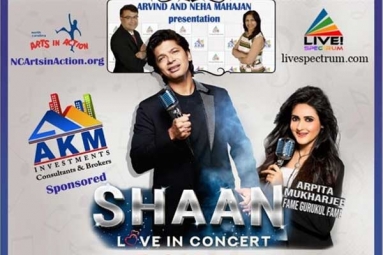 About this Event
Live Spectrum Entertainment Presents

Shaan Live in Concert with Arpita Mukherjee of Fame Gurukul Fame

On July 13th @8:15Pm

At Raleigh memorial auditorium

2 E South St, Raleigh, NC 27601

Sponsored By @AKM Investments-Brokers Supporting

A Non-Profit Organization of Triangle called NC ARTS IN ACTION.

Check out the Amazing work the organization is doing for kids and citizens of future.

They have supported 12 Elementary schools already.

Pittsboro, Rashkis, Holt, Wakelon, Knightdale, Millbrook, Baileywick, Green, Rodgers Lane, J.W. York, Lake Mayra, and Rolesville.

And now looking forward to support Lakewood Elementary school children.

Teaching them life skills through art and dance…

First time we support Non-South Asian Triangle Based Non-Profit Organization through Indian Concert. Let's bring communities together and support the needy in Triangle.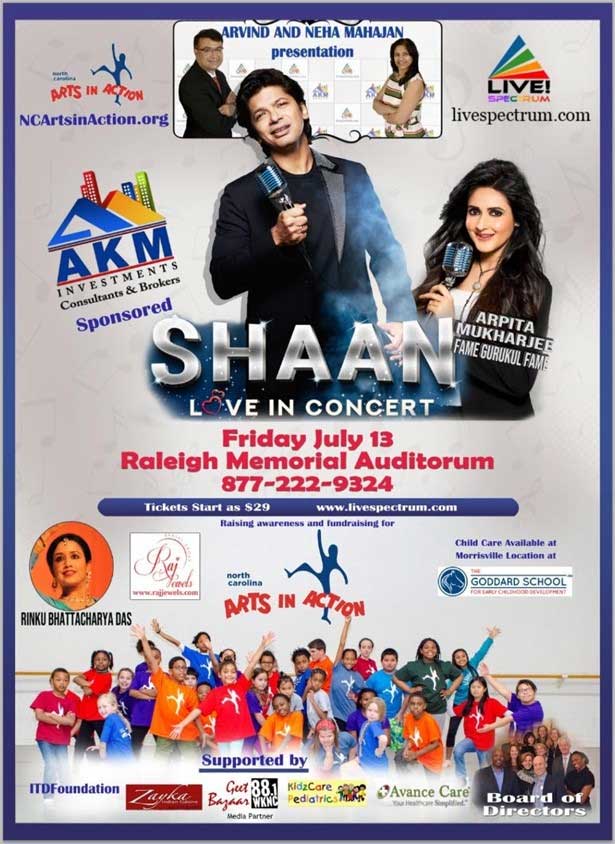 EVENT TITLE & ADDRESS
STARTS FROM