It's All About 'Game of Thrones Season 8': India Is More Excited for the Show Than Any Other Country
April 13, 2019 17:11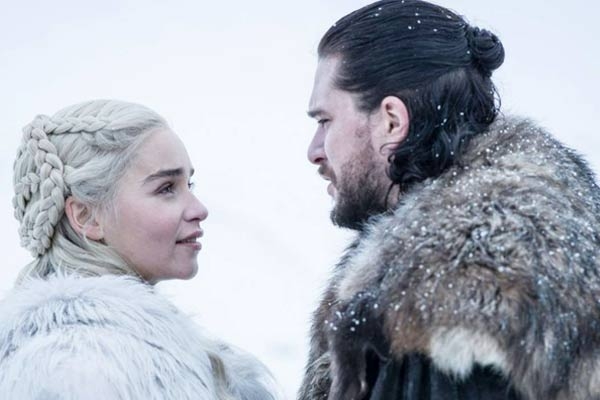 (Image source from: dnaindia.com)
The season 8 Game of Thrones is two days away, April 15, 2019, and India will get to see the much-awaited finale season of the fantasy drama show.
Game of Thrones has been ruling hearts of the people since 2011 and people are impatient to watch the final season. From the past few months, every day, the cast and the makers have been sharing insights of the show without revealing major spoilers, of course.
Among all the 178 countries where Game of Thrones is air, India is amongst the most excited ones. As per an Instagram stats report, India has been ranked first in Asian countries and fourth worldwide as the nation which can't wait for the release of GoT 8.
The data is recorded as per the observance made from the past 30 days.
Top 5 countries excited for the show on Instagram
1.USA
2.Brazil
3.Great Britain
4.India
5.Germany
Top 5 Indian cities excited for the eighth season of GoT
1.Mumbai
2.Delhi
3.Bangalore
4.Hyderabad
5.Chennai
Most talked about Game of Thrones characters in the country
1.Jon Snow
2.Daenerys Targaryen
3.Aarya Stark
4.Sansa Stark
5.Tyrion Lannister
Top 10 hashtags used in India for Game of Thrones
1.#gameofthrones
2.#got
3.#jonsnow
4.#forthethrone
5.#aryastark
6.#sansastark
7.#winteriscoming
8.#daenerystargaryen
9.#tyrionlannister
10.#winterishere
-Sangam Sowmya