'Avengers: Endgame a Greatest Superhero Movie Ever': Critics Rave About This Marvel Movie
April 23, 2019 13:07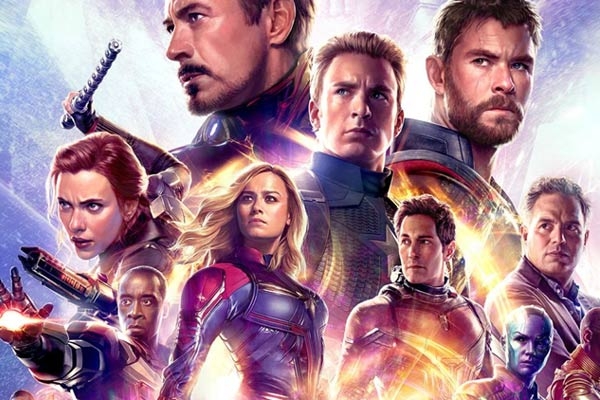 Just 3 days left for the release of Avengers: Endgame in English and other regional languages and first reviews of the upcoming Marvel Cinematic Universe film is finally out.
Earlier today, the world premiere of Avengers: Endgame was held in Los Angeles, California and critics from across the globe attended the premiere along with the stars of the film. And as soon as the screening was done, reactions from critics started to flood Twitter.
John Campea, a film pundit who has his own channel on YouTube, said the following: "Avengers Endgame: A mediocre first 2 hours that's equal parts cool moments and problematic moments that ends with a final hour that's an absolute magnificent geek wet dream. Need to see it again (tomorrow) to solidify my thoughts," – his Tweet read.
A number of critics are stressed on the fact that no amount of theories and speculations that fans may have read online will prepare them for the journey to come.
INCREDIBLE!! #AVENGERS #ENDGAME brings the entire MCU to a rousing, exciting, deeply moving & wholly satisfying conclusion! It's a *BEAUTIFUL* film! Fun, smart, clever, BRILLIANT! Perfect blend of action, heart & humor! This is as good as it gets! Greatest superhero movie EVER! pic.twitter.com/dMeLtvO7Gy

— Scott Mantz (@MovieMantz) April 23, 2019
#AvengersEndgame is filled with so much comic book awesomeness that you may not be ready! Great blend of action, emotion and humor while keeping the stakes high throughout. Truly an achievement in blockbuster filmmaking.

— Dennis Tzeng (@ThinkHero) April 23, 2019
Man #AvengersEndgame kicked my ass. It was an epic conclusion to 11 years of films. It had laughs, incredible action and absolute emotional rollercoaster. It was the series finale for these cast of characters that I had been hoping for. Congrats to all for pulling off the feat.

— Kristian Harloff (@KristianHarloff) April 23, 2019
Avengers Endgame's storyline is a culmination of 22 MCU films before it and will end phase 3 for the shared cinematic universe. A lot of rumors are suggesting that after Endgame, the original Avengers, including Iron Man, Captain America, Thor, Hulk, Black Widow, and Hawkeye, will hang their armor and call it a day. Instead, new Avengers will carry the franchise forward, with the likes of Black Panther, Doctor Strange, Spider-Man, Captain Marvel and others.
There are also rumors that one or more of the OG Avengers might bite the dust at the end of the film and at the hand of Thanos. While Captain America seems to be the favorite Avengers likely to die in Endgame, Iron Man and Hulk are other names being contemplated as the ones who don't make it post Endgame.
-Sangam Sowmya