Meet the 32-Year-Old Indian American Who Traveled for over 30 Hours Just to Vote in General Elections
April 12, 2019 11:45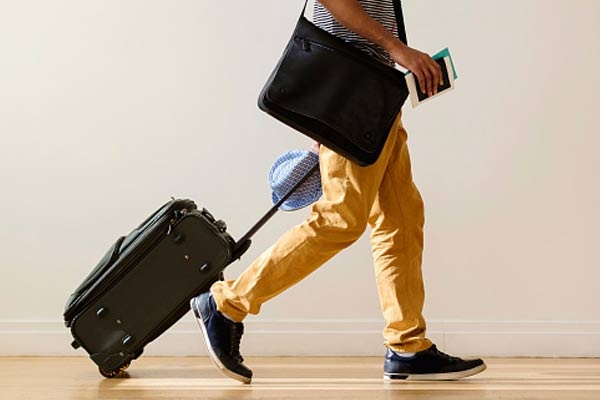 (Image source from: Bossip)
Despite being in India scores of voters didn't turn up to exercise their franchise but a 32-year-old job holder in the United States traveled from New York to Nagpur spending a bomb just to cast his vote.
Ashish Sharma, who is working as a sales manager in the United States-based e-commerce company, has lately been a frequent visitor to the city owing to his mother's ill health. As per the arrangement made with his company, his next visit was scheduled around April 25.
However, after polling dates were announced, the big follower of Indian politics could not resist and convinced his bosses to let him fulfill his national duties.
Sharma reached Nagpur flying for over 30 hours in the early hours of Thursday. "Right after the polling date was announced, I had made up my mind to come here. While during other visits my company would bear the travel expenses, this time I would be paying for my return tickets," said Sharma.
"It's not about just one vote. I know it won't make a difference. My main intention is to motivate all the Indians staying abroad to come and vote. Imagine what a big difference can be made if thousands of Indians living just in the United States vote," said Sharma, who has been posting his inked pictures on social media appealing people living overseas to vote.
Voting, for them, is a medium to express their belongingness, Said Sharma. "We are not appreciated much outside as some racism does exist. And we are not appreciated in India as we don't stay here. What can be a better way than voting to show that we care?" he added.
NRI voters were not been extended right to cast their votes online in this Lok Sabha elections. A bill to extend proxy voting rights to NRIs was passed in Lok Sabha but is pending in Rajya Sabha.
-Sangam Sowmya