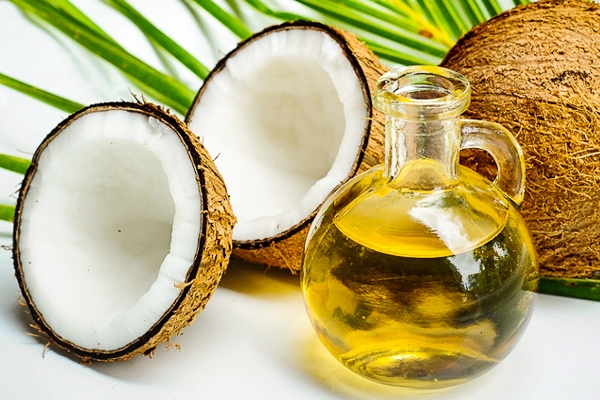 Coconut is definitely a super food and yields many benefits in many forms! Coconut oil offers quirky and awesome life hacks. The reason for it being so advantageous and healthy is for it being a highly saturated oil and thus as stable as a compound, compared to any other oil.
Hair mask and conditioner: Coconut oil is a natural hair conditioner and mask. After shampooing, apply it to your locked strands and rinse five minutes later. See how moisturized and shiny your hair looks now.
Heal wounds: Antibacterial and anti-fungal properties make coconut oil a wound healer. Apply on an open wound, rashes and burns and observe fast healing.
Use as makeup remover: Apply coconut oil on cotton and apply to remove your eye makeup. It is best as it is a natural product and so does not cause any eye irritation.
Cure cracked heels: Apply coconut oil on your dry, cracked heels regularly and see the result.
Use as makeup highlighter: Coconut oil is a good makeup highlighter for eyelid region and cheekbone. See how you get a youthful and natural look without adding chemicals.
Remove Gum: Gum stuck on furniture or hair is disgusting. Here is your rescuer, coconut oil. Just apply it to the affected region to see how easily the gum gets out.
- Sumana