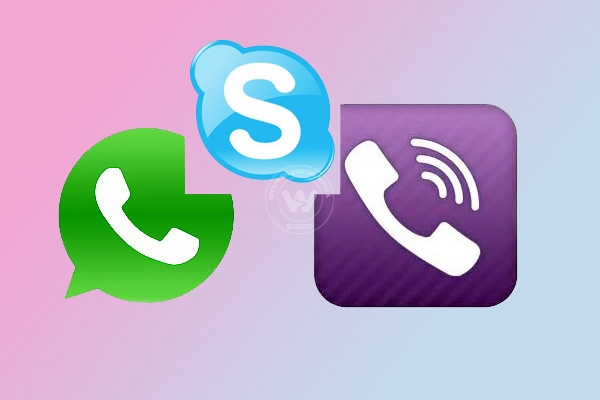 (Image source from: IM apps to be regulated)
TRAI, the telecom regulatory of India is in the process to prepare a regulatory framework for VoIP and IM applications. Services such as WhatsApp, Skype and Viber amongst others which are very popular in the country could end up paying revenue to telecom operators as a result of this. TRAI has already released a consultation paper on a regulatory framework for OTT (over the top) services. The final decision will take more than a few months, so companies like WhatsApp and Viber can breathe easy for now. IM and VoIP services are eating into the revenue of telecom service provider as traditional communication such as text messaging and calling are slowing disappearing. On the other hand, OTT services depend on data networks which in turn boost internet sales from network providers. The billing of data services is never transparent and the customers used to find that their data plan is always exhausted faster than they are expected.
A few months back, Airtel decided to take matters into its own hands by launching special deals for users to access OTT services by charging normal data usage fees when using apps like WhatsApp and Viber, unless you purchased these special deals. Things didn't go well with customers and TRAI also stepped in to investigate. If TRAI impose regulations on OTT services, apps like WhatsApp, Skype and more could end up paying telecom service provider's big bucks. The services of the IM apps were always superior to the telecom service providers. Moreover the service providers used to charge exorbitantly with a nontransparent billing system. The failure of the TSPs in providing flawless service is the main reason for the subscribers to opt the OTTs and IM apps.

By Premji