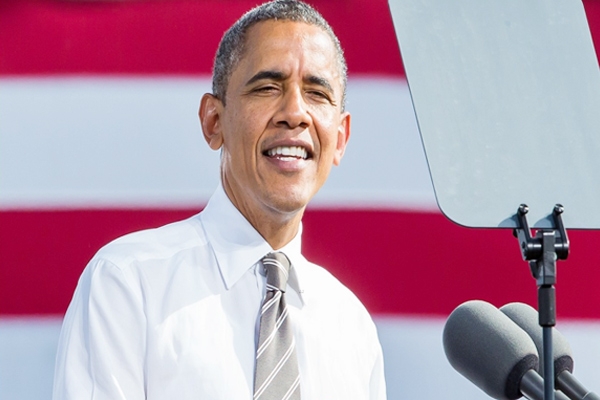 As just a few days left for the United States presidential election, President Barack Obama says the fate of American democracy is in the hands of voters.
Mr. Obama said to voters at a rally in North Carolina, "The fate of the republic rests on your shoulders." "The fate of the world is teetering and you, North Carolina, are going to have to make sure that we push it in the right direction."
"I am not on the ballot, but I tell you what. Fairness is on the ballot. Decency is on the ballot. Justice is on the ballot. Progress is on the ballot. Our democracy is on the ballot."
On November 8, Americans will chose between the businessman turns into politician Donald Trump and Hillary Clinton who wants to be the first woman president of the United States.  
Also Read: Obama adding events in North Carolina for Clinton!
Nandini