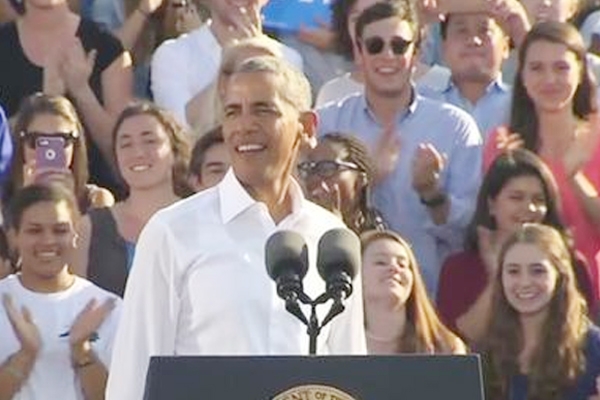 President Barack Obama and Trump's running mate and Republican vice presidential nominee Mike Pence hold rally in the North Carolina state of United States. They also urged voters to get to the polls.
Obama said to a crowd in Capel Arena on the Fayetteville State University campus "Understand the stakes here."
"My name's not on the ballot, but everything we've worked for is on the ballot. Justice is on the ballot. Equality is on the ballot. Jobs are on the ballot. Health care is on the ballot. Criminal justice reform is on the ballot. Democracy is on the ballot. I need you to vote," the president said.
"We can't have a president who, every day, seems to violate those basic values. The problem is that he's done it so much that it's become almost normal," Obama said.
He said that, "This is about what we can achieve together." "Right now, you can reject the mean-spirited politics that would take us backwards. Right now, you can elect a leader who's spent her life trying to move this country forward."
Also Read: Obama adding events in North Carolina for Clinton!
Nandini