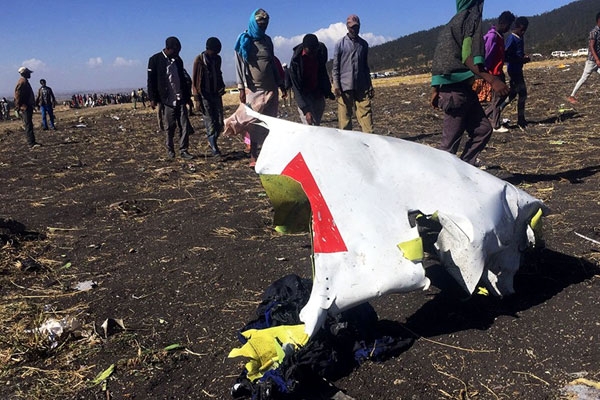 (Image source from: kapamilya.com)
The Directorate General of Civil Aviation (DGCA) seeking information from both plane maker, Boeing and Indian carriers like Jet Airways and SpiceJet, which operate the Boeing 737 Max planes after Ethiopian Airlines Crash.
Four Indians among 157 killed in the Boeing 737 MAX plane operated by Ethiopian Airlines crashed soon after take-off from Addis Ababa around 8.30 am on Sunday morning.
SpiceJet and Jet Airways are the two Indian carriers that operate the Boeing 737 MAX planes.It is the latest and best selling jetliner of Boeing.
China orders its domestic airlines to ground Boeing 737 MAX 8 After Ethiopian Crash
The Civil Aviation Administration of China (CAAC) said in a statement it would inform airlines as to when they could restart flying the jets after contacting Boeing and the U.S. Federal Aviation Administration to ensure flight safety.
"Given that two accidents both involved newly delivered Boeing 737-8 planes and happened during take-off phase, they have some degree of similarity," the CAAC said
It further added that the order was in line with its principle of zero-tolerance on safety hazards.
In a statement, Boeing said it would help with investigations into the Ethiopian crash. "We extend our heartfelt sympathies to the families and loved ones of the passengers and crew on board and stand ready to support the Ethiopian Airlines team. A Boeing technical team will be travelling to the crash site to provide technical assistance under the direction of the Ethiopia Accident Investigation Bureau and U.S. National Transportation Safety Board," said the plane-maker.
This is the second plane crash involving the Boeing 737 Max 8 in the last few months.In October last year, a Lion Air plane crashed into the sea off the Indonesian capital of Jakarta 13 minutes after take-off, killing all 189 on board.
By Sai Kumar