Ethiopian Plane Crash: Greek Man Saved as He Missed Flight by 2 Minutes, Says 'Was My Lucky Day'
March 11, 2019 18:22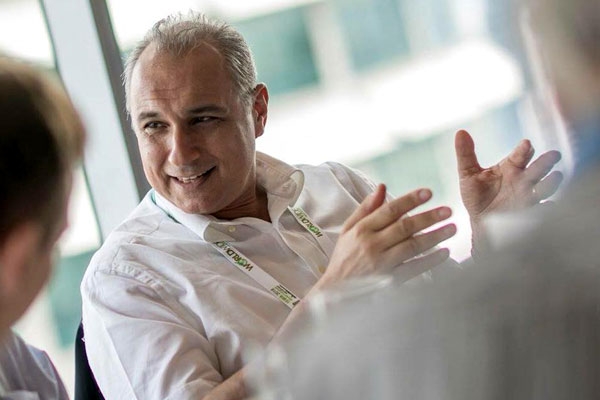 (Image source from: Facebook/Antonis Mavropoulos)
A Greek man, who was supposed to be on board the Ethiopian Airlines Boeing flight ET302, which crashed on Sunday that killed 149 passengers and eight crew members, had reached the departure gate just two minutes after it was closed, luckily missing the flight.
In the wake of missing the flight, the man protested at the airport for not letting him in but later termed the day as lucky as he was saved from the fatal plane crash. He said if he had boarded, he would have been the 150th passenger on the Nairobi-bound Ethiopian Airlines Boeing plane that crashed killing all 157 people on board. 
The Greek man, identified as Antonis Mavropoulos, took to Facebook to share his experience. "I was mad because nobody helped me to reach the gate on time," Antonis Mavropoulos said in a Facebook post entitled "My lucky day" in which he includes a photo of his ticket.
According to the Athens News Agency, Mavropoulos, who is the president of the International Solid Waste Association, a non-profit organization, was traveling to Nairobi to attend the annual assembly of the United Nations Environment Programme.
In his Facebook post, the man said he was taken to the airport police station for creating chaos at the airport. The man said that the officer told him not to protest but to pray to God because he was the only passenger that didn't board the ET 302 flight that was lost. Mavropoulos was in a state of shock when he realized that he was the only passenger booked onto the doomed flight who wasn't on board.
The fateful plane crash of Nairobi-bound Ethiopian Airlines plane on Sunday killed 157 people on-board, in which four were Indians, soon after take-off in the south-east of Addis Ababa, Ethiopia.
The deceased were from 35 countries. Other passengers included 32 Kenyans, 18 Canadians, nine Ethiopians, eight Italians, eight Chinese citizens, eight Americans, seven British citizens, seven French citizens, six Egyptians, five Dutch citizens, four people from Slovakia, three Austrians, three Swedes, three Russians, two Moroccans, two Spaniards, two Poles and two Israelis, according to a list provided by the Ethiopian Airlines on Twitter.
The Boeing 737 took off from Bole International Airport at 8:38 a.m. after which no contact was established with the flight after 8:44 a.m. Investigations have been launched to find out the cause behind the plane crash.
By Sowmya Sangam