25-Year-Old Indian Origin Youth Died in Hit-And-Run Accident in North Carolina
May 15, 2019 10:10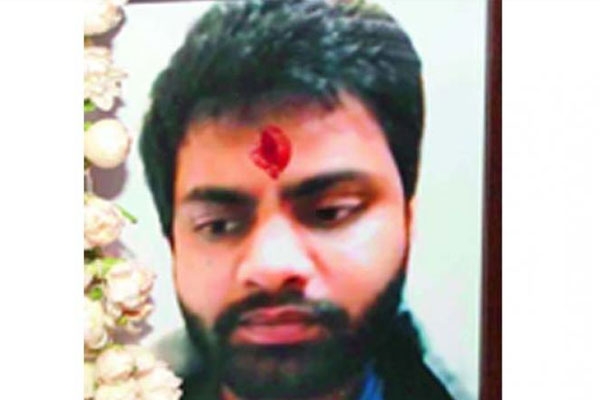 (Image source from: Deccan Chronicle)
The 25-year-old Indian origin man died in an alleged hit-and-run accident in North Carolina in the early hours of May 11.
Gongalla Sahith Reddy, who went to the United States to pursue higher studies, was reportedly left unattended on the road for close to one-and-a-half hours after he was hit.
Family members, who came to know about his death two days after the mishap, said that when the accused car driver came back to the accident spot, Sahith was already dead. "Had the driver immediately helped my brother, he could have been saved," said Sahith's younger brother G. Sangeeth Reddy.
A native of Hyderabad, his father Gongalla Madhusudhan Reddy is a member of the Congress and mother Lakshmi Reddy a home-maker.
After moving to the United States more than two-and-a-half years ago, Sahith completed his Masters from a university in New Jersey, around six months ago and moved to North Carolina to get a job.
At around 4 a.m. on Saturday, Sahith was walking towards a gym when a car hit him, Sangeeth said, adding that his brother died when the driver returned after one-and-a-half hour to check.
"People from a nearby consultancy informed my father about the accident on Monday night. Later, the police informed me that the car driver is in their custody but they did not tell us the name or other details," Sangeeth said.
The local Member of Legislative Assembly Muta Gopal said that he had requested Telangana Rashtra Samithi working president KT Rama Rao to expedite the process of getting Sahith's body from North Carolina to Hyderabad. He has a long association with Madhusudhan Reddy.
Meanwhile, the victim's details have reached the Telangana government's General Administration Department Non-resident Indian (NRI) Cell and officials are coordinating with Indian Embassy there to get Sahith's body at the earliest. "His body is expected to reach Hyderabad in four to five days," said General Administration Department NRI officer E Chitti Babu.
By Sowmya Sangam