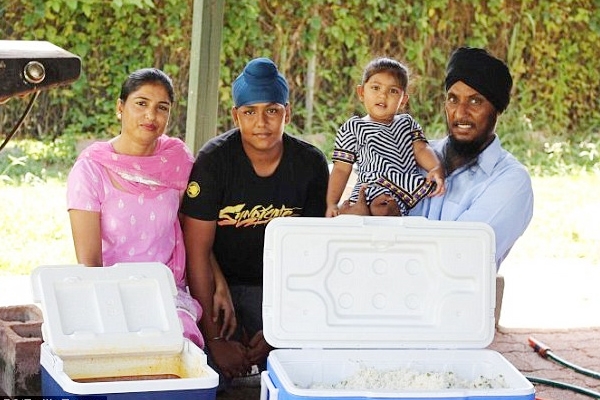 Indian-origin driver Tejinder Pal Singh will be honoured as the "Australian of the Year" for influencing the lives of people of all colours in a positive way and for his service to the Sikh community.
He is the founder of "Food Van", an organization which provides food for the needy. He is treated as the messiah for the homeless people.
Gurbax Singh Khalsa, who lives in Melbourne, said that, "I am waiting for the day Tejinder is felicitated. It is an honour for all of us."
The Times of India reported, Gaurav Kumar from Perth said that, " As usual, a large number of Punjabis in Australia run taxis and have to face racist comments some times. When TP Singh came here from India in 2006, he was racially abused by a passenger in his taxi. But, Singh responded in a way that led to a gradual change in the behaviour of the people towards all turban-wearing persons."
According to the official website of the Australian of the Year, "Funding the feast each month from his own pocket, Tejinder attributes his generosity to his deep Sikh faith. His work has inspired three other groups to take up the cause to ute free food to the homeless on Sundays. And the hungry and thirsty come flocking when they see Tejinder's van, emblazoned with the sign 'Free Indian food for hungry and needy people'".
Also Read: Indian-origin millionaire wins local council election in Australia!
Nandini