Sahasam Swasaga Sagipo Movie Review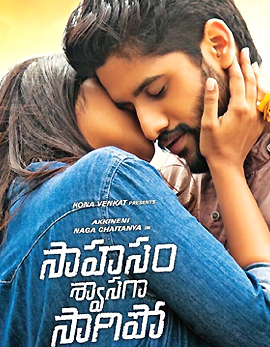 Rating:

Director:

Gautham Menon

Cast:

Naga Chaitanya, Manjima Mohan, Baba Sehgal, Rana Daggubati

Banner:

Dwaraka Creations

Producer:

Miryala Ravinder Reddy

Music:

A. R. Rahman

Release Dt :

Nov, 11 2016
Story
Sahasam Swasaga Sagipo is the story of Leela Satyamurthy (Manjima Mohan) who is a resident of Maharastra and starts her career as an assistant director. It is during this time she visits Vizag to stay at her friend Maitreyi's home. Leela starts liking Rajinikanth (Naga Chaitanya) who happens to be the brother of Maitreyi. Rajinikanth is a student and he loves road trips and is a bike enthusiast. Rajini and Leela plan a road trip after which they meet with an accident. There will be some shocking events behind the events and the rest of Sahasam Swasaga Sagipo is all about what happens next. 
Analysis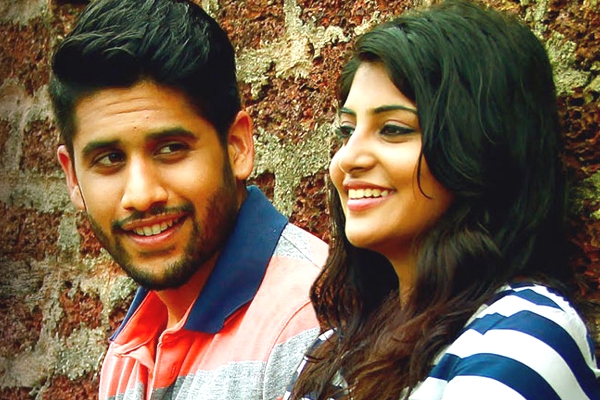 Sahasam Swasaga Sagipo is a film that comes from Gautham Menon and the first half of the film has been passable with a decent and interesting love story. The songs have been shot well and they make the film interesting. The musical love story has a flavour and it has been quite slow. Though the levels of entertainment have been quite low, the first half of Sahasam Swasaga Sagipo makes a decent watch.
However the second half of Sahasam Swasaga Sagipo has been handled completely different. Most of the episodes have been dragged too much and the audience will be left confused as the screenplay of the film lacks enough clarity and grip. Some of the episodes keep the film engaging, on the whole the second half of Sahasam Swasaga Sagipo is a huge dud and kills the film completely.
Performance
Naga Chaitanya has been matured enough by miles and he has been well projected throughout the film. He has been highly energetic and romantic in Sahasam Swasaga Sagipo. Manjima Mohan makes a decent debut with Sahasam Swasaga Sagipo and she has been fresh, engaging and performed well. Baba Sehgal has been decent as the lead antagonist and all the other actors did their jobs well.
The story of Sahasam Swasaga Sagipo has nothing new to reveal. The screenplay and the dialogues lack interest and are the reasons for the film's downfall. The music has been completely soothing and the background score looked decent. The cinematography has been scenic and captured some beautiful locales. The production values looked good and Gautham Vasudev Menon utterly failed in narrating a decent crime thriller.
Final Word
Chaitu and Manjima lead the film completely however a sluggish narration and treatment makes Sahasam Swasaga Sagipo a below average film. Can be ignored.
Stills from this movie
Videos & Trailers