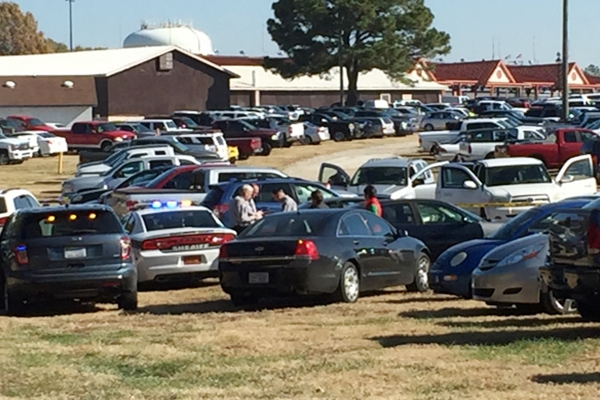 A woman was shot in the head accidentally, outside a gun show at the North Carolina State Fairgrounds, authorities said. Alyssa Glosson was shot by one of the passengers in her car, but thanks to a headrest that slowed the bullet enough to just graze her head.
The incident took place when a woman in the back seat of Glosson car, Lasonya Judd, accidentally discharged the weapon while comparing it to another which had just been purchased.
The trio Glosson, her husband William and Judd were leaving the Dixie Gun and Knife Classic at the N.C. State Fairgrounds when William Glosson asked Judd to compare his personal handgun to another he'd just bought at the show.
Police said that, as William Glosson handed the weapon to Judd, the gun somehow went off during the exchange and fired at the back of Alyssa Glosson's head.
Wake County Sheriff Donnie Harrison said that, " 'Look at this,' and somehow or another, when she grabbed it the gun went off."
Also Read: Paul Ryan re-nominated as Speaker with Trump's support
Nandini