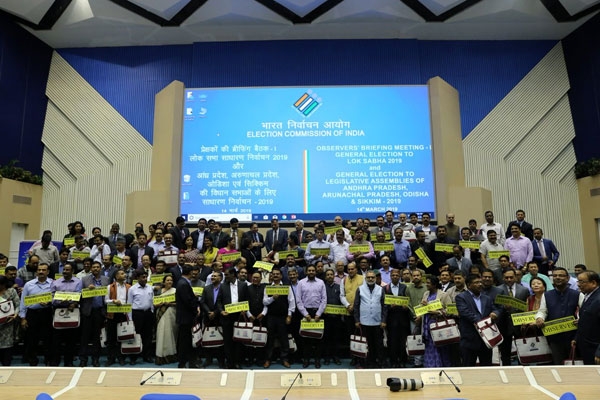 (Image source from: thehindu.com)
Much Awaited 2019 General Elections Dates were announced by Election Commission of India on Sunday. As reported earlier this time elections will be held in seven phases compare to 2014 Lok Sabha Polls where elections were held in 9 phases.
Beginning from April 11 polls to continue till May 19 that is the 7th and last phase of election. In All 543 constituencies of Lok Sabha. And the counting day is set on May 23.
Schedule:
Phase 1 : 11 April 2019 : 91 constituencies : 20 States
Phase 2 : 18 April 2019 : 97 constituencies : 13 States
Phase 3 : 23 April 2019 : 115 constituencies : 14 states
Phase 4: 29 April 2019 : 71 constituencies : 9 States
Phase 5: 6 May 2019 : 51 constituencies : 7 States
Phase 6 : 12 May 2019 : 59 constituencies : 7 States
Phase 7 : 19 May 2019 : 59 constituencies : 8 States
May 23 2019 : Counting Day
By Sai Kumar