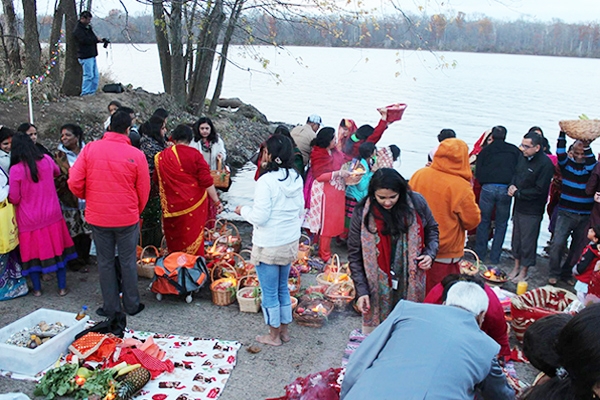 The festival of worshiping the Sun God was celebrated in the United States by the several Indian-American people. More than 600 from the community were gathered on the banks of the historic Potomac River to celebrate the three-day long festival of Chhath.
Kripa Singh, who has been organizing the event for the past nine years said that, "This was the largest gathering for Chhath Puja." He is an eminent Indian American community leader in Virginia.
Women were attired in colorful traditional saree to worship the rising sun. Several women were came from as far as Ohio, Chicago, New Jersey and Pennsylvania to attend the festival of Bihar and eastern Uttar Pradesh.
In 2007, he approached the Recreation Department and the Loudon County Parks with the details and sought permission to do the ceremony which was granted.
Chhath Puja entails worship of Sun God, embodied in cosmic energy. The festival is mainly observed by people from Bihar and eastern Uttar Pradesh states of India.
Also Read: Australian of the Year award goes to Indian-origin cabbie!
Nandini