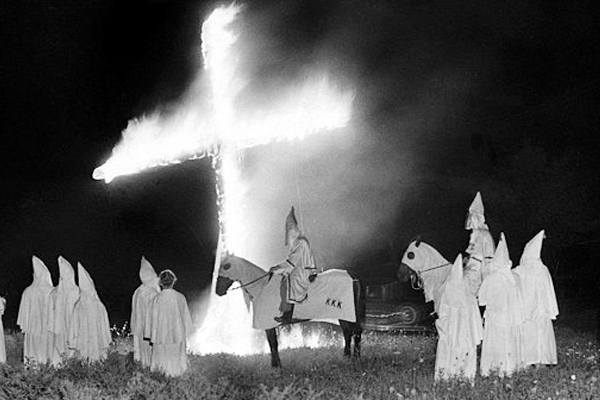 To honor the victory of  Republican Donald Trump in the United States elections, the Loyal White Knights of the Ku Klux Klan gearing up to hold a victory "klavalkade Klan parade" on 3 December 2016. The announcement was made on its official website.
According to a spokeswoman for the group, the parade is scheduled to be held in North Carolina, but the further information like, the event's specific time or location was not given by the person. The parade will be "unannounced", she added.

"Our goal is to help restore America to a White Christian nation, founded on God's word. This does not mean that we want to see anything bad happen to the darker races. We simply want to live separate from them. As GOD intended," the group said on its website.
"We do not hate any group of people! However, we do hate some things that certain groups are doing to our race and our nation. We hate drugs, homosexuality, abortion and race-mixing, because these things go against God's law and they are destroying all white nations," it added.
Also Read: Victory party: Surprise and euphoria at Donald Trump headquarters
Nandini