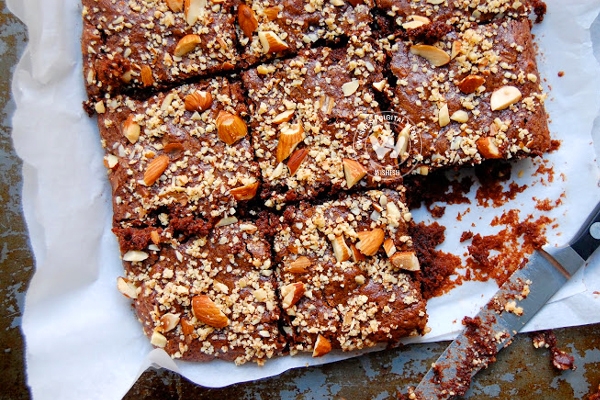 (Image source from: Decadent Almond Brownie for those days!)
There are days when  all we need is some comfort and commendation, a few kind words and a pat on the back and something rich, decadent and indulgent to feast on. During those time, all you can do is slide a slice of nice fudgy brownie onto a plate, pour a glass of deep, rich red, close your lids, nibble down the very adult bar of cake and lose yourself to the subtle hint of almonds, the warmth of wine, and deep, intense flavor of chocolate. Decadently delicious and surprisingly nutritious, nothing beats the moist and fudgy almond brownies, loaded with goodness of nuts, proteins and whole grains. And you only thought desserts were sinful! Here's a simple, delectable recipe that will make you want to lick the spoon.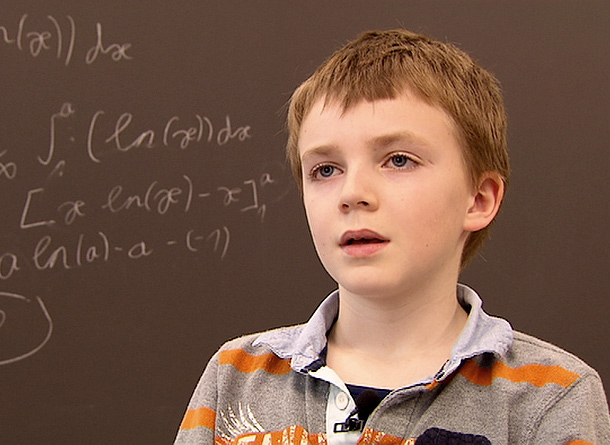 Ingredients:
¾ cup Refined Flour (Maida)
¼ tsp Salt
½ cup Sugar
1/3 cup Butter
¼ tsp Baking Soda
2 tbsp Water
1 tsp Vanilla Essence
12 ounces Chocolate Chips
½ cup chopped Almonds
2 Eggs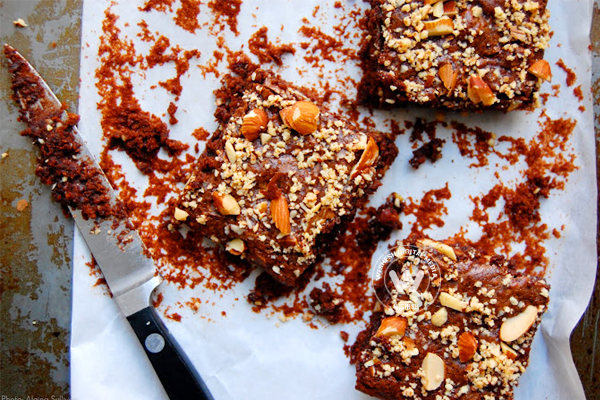 Method:
1. In a bowl, mix flour, baking soda and salt together and keep aside.
2. Now, heat a pan and combine butter, sugar and water. Let the mixture come to a boil.
3. Remove the saucepan from the flame and add half of the chocolate chips and stir well.
4. Now, add vanilla and mix again.
5. Pour the chocolate mixture into a large mixing bowl.
6. Mix eggs one by one and mix again.
7. N add the flour mixture and blend well with a whisk.
8. Add in the remaining chocolate chips and chopped almonds.
9. Pour the mixture in a 9-inch square baking pan.
10. Bake the mixture at 325 °F for 30 minutes.
11. Take out the food from the oven and allow it to cool down.
12. Cut the brownies into desired shapes and serve.
AW: Suchorita Dutta